Whether you are seeking added safety measures, higher return on investment via longer equipment life, circuit overload solutions, or the significant user comfort benefits, our patent-pending soft starters can do it all, plus more! 
View products
Innoraymond Soft Starters are the first of a kind to feature easy, just-plug-it-in installation. Heavy Duty is an understatement! Our products are built in America, by Americans, with NO compromise for quality and construction.
view products
Rest easy with our hassle free LIFETIME WARRANTY!
Just let us know the issue and send it in. If we cant fix it, we'll replace it for FREE !   
Custom content
Talk about your brand
Use this text to share information about your brand with your customers. Describe a product, share announcements, or welcome customers to your store.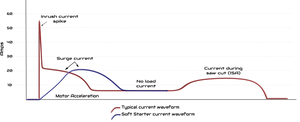 Let our customers speak for us